The NAUCS met with representatives of the United Nations Population Fund in Ukraine (UNFPA Ukraine). They discussed the possibility of establishing a National Training Centre for Preventing and Combating Domestic and Gender-Based Violence at the Higher School of Public Administration.
It is envisaged that the National Training Centre will become a holistic educational space that will facilitate the professional development and advanced training of Ukrainian public servants in the area of preventing and combating domestic and gender-based violence.
Within the framework of cooperation, the NAUCS and UNFPA Ukraine will develop joint training programmes and courses on this topic with a focus on the main target audience – Ukrainian public servants, local government officials, representatives of territorial communities, specialised professionals (psychologists, social workers), etc.
The curricula will include the best international practices and models adapted to Ukrainian legislation.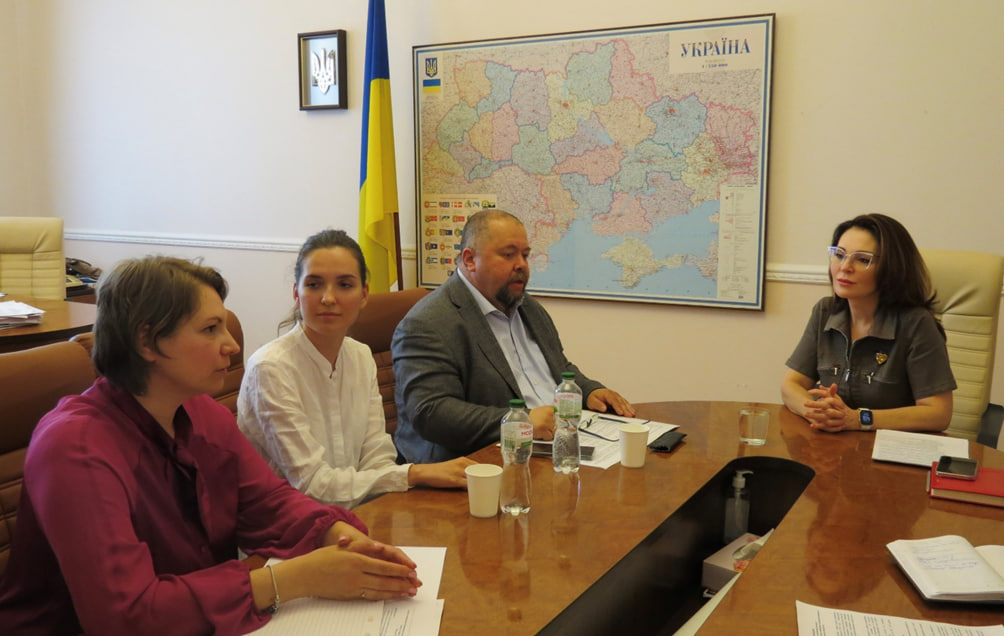 During the meeting, special attention was paid to the adaptation of military personnel to civilian life after their demobilisation. According to Nataliia Aliushyna, Head of the National Agency of Ukraine on Civil Service, about 4,000 public servants have joined the Armed Forces. In fact, representatives of every government agency are now defending the country.
"Today, the entire Ukrainian society is traumatised by the war. However, we all need to prepare for its end and think about what will happen after the victory. Our heroes will come home. In particular, almost 4,000 public servants will return to work in government agencies. It is important to provide psycho-emotional support to these employees from the state as an employer, from the workforce, etc. The ability to communicate properly, build constructive interaction, find compromises, be emotionally competent and tolerant, respond appropriately to external irritants or manifestations of aggression – all of these are in great demand now. Therefore, we will create the right conditions for public servants to comfortably return to their duties after completing their military service and integrate into civilian life," said Natalia Alushyna.