The NAUCS, the High School of Public Governance, the EU4PAR and the "Ukrainian Reforms Architecture" projects have started selecting participants for training as part of the project for the development of public authorities HR specialists in 2023.
The purpose of the HR workshop is to create an active HR community, share experiences, disseminate best practices in HR management and implement them in public service.
ABOUT THE STUDY PROGRAM
Type of study program – general professional (certificate) program of advanced training.
The volume of the curriculum is 2.2 ECTS credits.
Who are our teachers – experts in human resources management in the public and private sectors (in Ukraine and abroad).
Form of study – distance learning (with the possibility of 1 in-person session).
The program lasts 3 months (5 modules + 1 special course).
The program period is June – August 2023.
Who we invite: HR professionals who are ready to implement changes in their organizations.
Number of program participants: 35 people from government agencies and local governments.
WHAT AWAITS YOU DURING YOUR STUDIE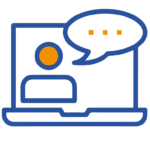 Online training in real-time
A convenient learning format available to everyone. Real-time training allows you to interact with trainers and participants, which makes the process more efficient. There is also the possibility of in-person training sessions!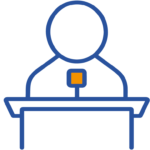 Practitioner trainers 
The program's trainers have many years of experience. We invite experts from both the public and private sectors to highlight innovations in the field of human resources management
---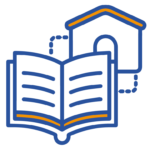 Homework assignments 
The program includes homework and a significant amount of practical exercises. It's not just lectures, so be prepared to work hard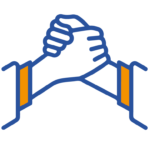 Mentoring and support
Program participants will receive mentors who will accompany them throughout their studies and work on individual projects
---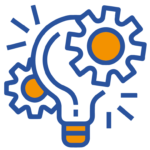 Personal project ready for implementation 
After completing the program, each participant will develop a project in the field of HR management for their agency. All that remains is to implement it
Certification
Upon completion of the training, you will receive a certificate (in case of successful completion of all assignments, intermediate tests and attendance)
More details about the content of the training program can be found here.
Applications are accepted from June 01 to June 20, 2023